Maximize Your Social Return on Investment
Social Impact Consulting
Streamline Impact and Cost with Sopact's Impact Cloud & Experienced Tech, Data Science, and Impact Management — Your Comprehensive Solution to External Consulting Costs, Complex Data Integration, and More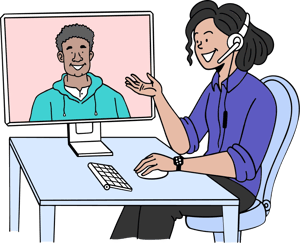 Partner with Sopact
Social Impact Consulting
In today's world, organizations are increasingly recognizing the importance of creating positive social and environmental outcomes. Impact consulting, also known as social impact consulting, is at the forefront of this transformative movement, guiding organizations—ranging from non-profits to social enterprises and corporations—to maximize their impact while ensuring sustainability and financial success.

As a leader in social impact management, Sopact is dedicated to helping clients develop and implement cutting-edge strategies that drive meaningful, measurable change. Our expertise in impact consulting extends across sectors and industries, allowing us to support organizations in achieving their unique impact goals.

What sets impact consulting apart is its data-driven approach to optimizing social and environmental impact. Through meticulous measurement, analysis, and optimization, impact consulting enables decision-makers to pursue strategies that are informed by data and insights. The result is a powerful and targeted approach to driving positive change.

Sopact takes impact consulting to the next level with our innovative Software as a Service (SaaS) platform, designed to make impact consulting actionable and accessible. Our platform equips organizations with a comprehensive suite of tools and insights that empower them to drive meaningful impact—whether they are a nonprofit, social enterprise, or impact investor.

As your partner in achieving positive change, Sopact offers unparalleled expertise and support, helping you navigate the complexities of impact management. Let us work together to unlock the full potential of your organization and maximize your impact, both today and in the future.

Discover the power of impact consulting with Sopact, and join us on the journey to create a better world.
Data-Driven Decision Making
Harness the power of data and insights to make informed decisions that drive positive social and environmental impact.
Comprehensive Impact Reporting and Dashboards
Leverage Sopact's cutting-edge SaaS platform to measure, analyze, and optimize your organization's impact, ensuring sustainable and measurable outcomes.
Strategic Partnership for Change
Partner with Sopact, a leader in social impact consulting, to develop and implement transformative strategies that maximize your impact and contribute to a better world.
Sopact vs. The Rest
Comparing Your Impact Consulting Options
A data-driven approach to social impact programs is essential to mission-driven impact organizations and becoming more intentional with your community investment. However, implementing such an approach can be challenging, especially if you need a clear theory of change or an understanding of the social return on investment. This is precisely what Audible, an Amazon company, Birth Equity, Boys to Men, Talent Beyond Boundaries, Encoprs, and many others found when they partnered with Sopact.
To address this challenge, you have three options. First, choose the option that best fits your corporate social impact program needs. Remember, a systematic approach that combines impact and technology expertise is essential for success.
Hire consultant First
The first option, hiring a consultant, is a common approach but comes with significant challenges. Consultants may need more expertise in aligning data collection and selecting practical data analysis tools, resulting in delayed implementation time and additional costs. Additionally, a social impact program requires a solid commitment to data ownership, and only an experienced consultant can guide you better. However, it would be best if you took full ownership with a long-term commitment from management.
Build your system
On the other hand, building your system internally requires a collaborative strategy tool like Sopact, an essential criterion for effective impact strategy implementation. Even if you use off-the-shelf tools for data collection and visualization, you'll still face significant challenges cleaning up, transforming, and integrating data collection. These tools are not designed to unify output/activities and outcome data nor to learn output and outcome together. A social impact program requires significant collaboration, metrics alignment, and different data collection techniques.
Sopact + Impact Cloud
The third option is to work with Sopact and Impact Cloud, combining 30+ years of experience working with leading corporates and the leading impact measurement and management platform. This solution can streamline your impact strategy, data collection, and dashboard in 60 days. By working with experts from day one, you can save time and money and quickly achieve your impact goals.
Therefore, it's essential to approach impact measurement systematically, with a clear understanding of your goals and the necessary tools to achieve them. Collaborating with an expert in data analytics and impact management, like Sopact, can help you align your strategy, data collection, and data visualization, leading to better impact measurement outcomes. Working with an experienced implementer will help you achieve your desired results in impact measurement.
Streamlining Your First Impact Dashboard in 60 Days
Impact Measurement Consulting
At Sopact, we understand the importance of a successful impact implementation process. That's why we've developed a streamlined work plan to help you build your first program and impact dashboard in just 60 days. While this may be your first program or goal, our process is iterative, allowing you to build on your success and implement future programs in a similar manner. Talk to us today to learn more about how we can help you achieve your impact goals efficiently and effectively.
Phase 1 Data Strategy
Create an actionable framework, ensuring that it will meet your "learning goals."
This ensures your desired outcomes are mapped out all the way to data.
All-in-one Logic Model, Data, and Dashboard Strategy
With our AI-driven Impact Strategy, you can leverage our extensive library of hundreds of industry templates to personalize and tailor them to meet your organization's needs. Whether you're building SMART metrics for mission-driven purposes or aligning with IRIS metrics for investor reporting, our strategy is just the beginning. The real value of our approach lies in our ability to guide you towards the best data collection strategy and dashboard plan to impress and engage funders, even before data collection begins.
Phase 2: Data Design
Design effective and actionable activity, output, and outcome data most relevant for impact measurement only.
Define an Effective Data Collection Strategy
Design activity, output data
Design stakeholder survey
Define effective data collection technique
Map source data from Sopact Survey, MS Excel, and Google Spreadsheet
Calculate and map results to metrics.
Other sources include Salesforce and CRM (Ask Sopact - Not included in base price).


Phase 3: Data Analytics
Integrate your data source with advanced visualization platform to provide deep insight, define detailed analysis techniques and communication plan
Advanced Analytics and Use of Data
Advanced data visualization techniques

Communicating results and impact to stakeholders

Strategies for sustaining data analytics for social impact
Social Impact Strategy Consulting
Sopact's AI-driven Impact Strategy empowers your organization to take full advantage of our extensive library of industry templates, each meticulously crafted to be customizable and adaptable to your unique needs. Whether you focus on creating SMART metrics for mission-driven initiatives or aligning with IRIS metrics for investor reporting, our strategy is a strong foundation for success.
In the era of data-driven decision-making, impact dashboard consulting is emerging as a transformative tool for organizations that seek to maximize their social and environmental impact. Whether the organization is a nonprofit, social enterprise, or corporation, an impact dashboard provides an intuitive and visually compelling way to measure, analyze, and communicate impact. In this article, we'll explore the value of impact dashboard consulting and how it empowers organizations to drive meaningful change.
The Power of Impact Dashboards An impact dashboard is a dynamic, visual representation of an organization's impact metrics, outcomes, and goals. It provides real-time insights into the organization's progress toward achieving its social and environmental objectives. Designed to be user-friendly and actionable, impact dashboards allow organizations to identify trends, monitor performance, and communicate impact to stakeholders, including investors, donors, and the broader community.
Impact Dashboard Consulting
Impact dashboard consulting is a specialized field that focuses on helping organizations and businesses design, implement, and use data visualization tools to measure and showcase their social and environmental impact. These dashboards are crucial for organizations that seek to drive positive change and make informed decisions. By leveraging impact dashboards, organizations can track key performance indicators (KPIs), monitor progress toward social and environmental goals, and communicate their impact to stakeholders. This article explores the key steps to designing effective impact dashboard consulting.
Define Impact Objectives: The first step in designing an effective impact dashboard is clearly defining the objectives and goals the organization seeks to achieve. This involves aligning the organization's mission and vision with measurable impact indicators. Clear objectives provide direction and focus for the dashboard design process.
Assess Data Availability: Once the impact objectives are defined, assessing the availability and quality of data used to populate the dashboard is essential. Organizations should identify the data sources they have access to, the frequency of data collection, and any potential data gaps.
Identify Key Performance Indicators (KPIs): With data availability in mind, organizations should identify the key performance indicators (KPIs) that will effectively track progress toward the impact objectives. KPIs should be specific, measurable, and relevant to the organization's goals.
Design Dashboard Layout: The next step is to design the layout of the impact dashboard, keeping the end-user in mind. A well-designed dashboard should be visually appealing, easy to navigate, and clearly represent the data. This may include charts, graphs, and tables to convey information effectively.
Implement Data Integration: The data integration process begins after the dashboard layout is finalized. This involves setting up data connections, automating data feeds, and ensuring data accuracy and consistency. Proper data integration ensures that the dashboard remains up-to-date and provides real-time insights.
Conduct User Testing: Before launching the impact dashboard, it's important to conduct user testing to ensure that the dashboard meets the needs of its intended audience. User testing allows feedback and adjustments to be made before the dashboard is rolled out to a broader audience.
Monitor and Update: After launching the dashboard, organizations should regularly monitor its performance and update it as needed. This may involve adding new KPIs, adjusting data visualizations, and updating data sources. Continuous improvement ensures that the impact dashboard remains a valuable tool for decision-making.
Communicate Impact: Lastly, organizations should use the impact dashboard as a communication tool to share their social and environmental impact with stakeholders, including employees, investors, customers, and the broader community. Effectively communicating impact helps build trust and support for the organization's mission.
In conclusion, impact dashboard consulting is critical in helping organizations measure and communicate their impact. Following the abovementioned steps, organizations can create a compelling impact dashboard that drives positive change and informs strategic decision-making. Whether an organization is focused on environmental sustainability, social justice, or community development, impact dashboard consulting provides the tools needed to make a meaningful difference.
Case Study
Miller Center is accelerating entrepreneurship to end poverty.
Miller Center for Social Entrepreneurship at Santa Clara University exists to accelerate entrepreneurship to end global poverty and protect the planet.
A Comprehensive Tool for Showcasing Positive Change
The Social Impact Report
A social impact report is a strategic document that provides a comprehensive overview of an organization's contributions to positive social change. It is a tool used by nonprofits, social enterprises, corporations, and other entities to communicate their social impact to stakeholders, investors, and the broader community. By outlining the organization's activities, outcomes, and achievements, a social impact report is a transparent and accountable means of demonstrating its commitment to its mission and values.
What Should Be Included in a Social Impact Report?
Executive Summary: A brief overview of the social impact report, summarizing the key highlights, achievements, and impact.
Organizational Background: An introduction to the organization, including its mission, vision, values, and history.
Impact Objectives: Clearly articulating the organization's social impact goals and objectives aligned with its mission.
Programs and Initiatives: A detailed description of the programs and initiatives implemented by the organization to achieve its social impact objectives.
Impact Measurement: A presentation of the key performance indicators (KPIs) and metrics used to measure and track the organization's social impact. This section should include quantitative and qualitative data demonstrating the organization's progress and outcomes.
Stories of Impact: Personal stories and testimonials that showcase the real-life impact of the organization's work on individuals and communities.
Future Outlook: A forward-looking section that outlines the organization's plans, goals, and strategies for enhancing its social impact.
Acknowledgments: Recognize the partners, donors, volunteers, and stakeholders who have contributed to the organization's success.
In conclusion, a social impact report is a powerful tool that allows organizations to tell their impact story and demonstrate their commitment to positive social change. By including the key elements outlined above, organizations can create a compelling and transparent report that builds trust, engages stakeholders, and inspires further action.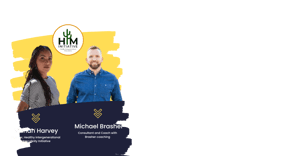 Success Story
From Tiny Budgets to Big Impact: A Nonprofit's Journey with SoPact
In this video, a nonprofit leader shares their success story in securing funding for impact management. They discuss the challenges they faced with a limited budget and how they used research and advocacy to convince their major funder to invest in SoPact's impact management services. They also share their tips on how to make a compelling case for funding and how investing in impact management can maximize accountability and success in nonprofit organizations. This video is a must-watch for anyone in nonprofit leadership looking to revolutionize their budget process and enhance their impact.
Client Feedback
What do our customers say?
"I actually did a big survey where I looked at all the different organizations really around the world that are doing impact management and shout out to SoPact cuz I did comprehensive research and when I found what SoPact was doing for me, I was like, there's nobody else.

This is it. This is the tip of the spear in impact management. It's what I was looking for, and I only found one organization doing it, and that was SoPact."
"Sopact is helping us not only aligning to UN SDG goals but also streamlining our current scorecard connecting targets to the goals."
"The collaboration with Sopact gave us a better understanding of what our customers expect and the changes they are experiencing. Now our stakeholders are eagerly awaiting our yearly Social Impact Learning Report."
"New Sun Rising collaborates with Sopact as a thought partner. Sopact helps us seamlessly tag all of our impact data through the lens of UN SDG and help us organize, aggregate, and share impact data at an individual enterprise, portfolio, and sub-portfolio level to realize the collective impact."