Solution
Impact Accelerator
Sopact collaborates with Impact Accelerators to enhance social enterprises' impact management capacity. With our platform, you can measure and manage your impact, gain insights, and make data-driven decisions. Join our community to drive sustainable change and build your Impact Accelerator's impact management capacity.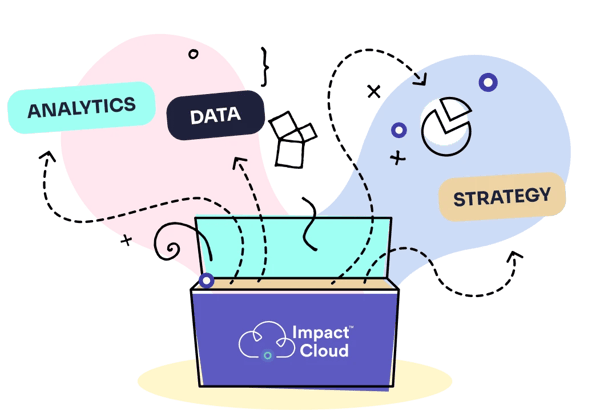 Innovative Solution to build IMM Capacity for
Impact Accelerator
Innovative Solutions to build IMM (Impact Management and Measurement) Capacity for Impact Accelerators is critical for organizations to make informed decisions and drive sustainable change. Sopact's Impact Accelerator is a robust platform that provides solutions for organizations to measure, manage, and maximize their impact potential. This section will explore six critical features of Sopact's Impact Accelerator that enable organizations to collaborate, design logic models, collect data, and gain deep insights into their programs.
Sopact's Impact Accelerator provides innovative solutions for building IMM capacity for impact accelerators. With our platform, organizations can collaborate, design logic models, collect data, and gain deep insights into their programs to make informed decisions and drive sustainable change.
Level 1
Build Impact Strategy
Sopact's Level 1 program is designed for early and mid-stage social enterprises looking to build a strong foundation for impact. This program is ideal for organizations looking to raise early-stage impact capital or have been generating revenue but still need to scale. Our program helps organizations develop a strong impact strategy by providing actionable guidance and designing logic models and data strategies. This enables organizations to collect data, gain insights, and make data-driven decisions to maximize their impact potential.
Collaboration
Our innovative approach to collaboration enables nonprofits, impact funds, foundations, internal stakeholders, external stakeholders, collective impact initiatives, and impact practitioners to work together toward driving sustainable change. We offer 100+ libraries from various sectors such as education, healthcare, DEI, CSR, Agriculture, Energy, WASH, and many more, enabling organizations to access a wealth of knowledge and resources to drive sustainable change.
Actionable guidance and AI Driven
Our platform provides actionable guidance for designing a logic model, data strategy, and dashboard, making it easy for organizations to make informed decisions based on real-time data. Our AI-driven approach recommends effective SMART, IRIS+ metrics, data tables, and data design, making it easy for organizations to make informed decisions based on real-time data.
Certification
Sopact's Impact Accelerator offers an independent certification program that evaluates an organization's impact strategy, data collection methods, data analysis, and reporting practices. Organizations that successfully complete our certification process receive a Sopact Impact Certified badge to showcase their impact to stakeholders, investors, and donors.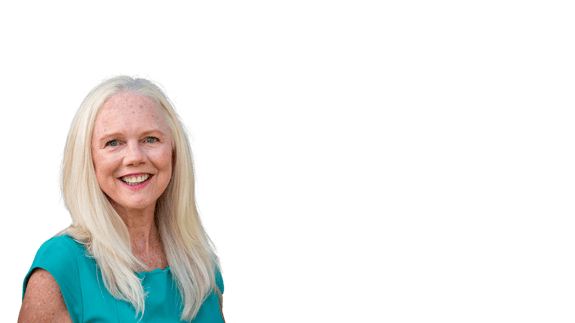 Brigit Helms, Miller Center for Social Enterprise
Let's hear from Brigit Helms, Executive Director on the role of Impact Measurement and Management, the role of IMM in impact investing, and our partnership. Growing a social enterprise requires timely impact data to make strategic decisions and communicate with investors. Sopact gives your organization credibility for raising capital.
Level 2
Build Data Management Capacity
Sopact's Level 2 program is designed for growth-stage social enterprises looking to scale their impact and raise seed or Series A capital. This program is ideal for organizations where impact data evidence is critical to impact investors. Our program provides organizations with advanced impact data collection, analysis, and reporting capabilities. This enables organizations to demonstrate the effectiveness of their impact strategy, showcase their impact potential, and attract investors interested in making a meaningful difference in the world.
Advanced Data Collection
Flexible and Convenient Data Collection
Sopact's Impact Accelerator offers advanced data collection capabilities, including online and offline data collection via WhatsApp, SMS, and scheduled data tracking. This provides organizations with a flexible and convenient way to collect data, making it easier to measure their impact potential.
Seamless and Unified Data Integration
Real-Time and Cohesive Data Management
Our platform seamlessly integrates data from various sources, including Survey, XLS, Google Sheets, and Salesforce, creating a cohesive system for data collection. This enables real-time data connection and ensures data consistency and reliability, enabling organizations to efficiently and accurately analyze their data.
In-Depth Insights and Data-Driven Decision
Deep Insights for Impact Optimization
Sopact's Impact Accelerator offers an advanced business intelligence and visualization platform that provides in-depth insights into an organization's programs. This enables data-driven decision-making and impact optimization, helping organizations to make informed decisions and achieve their impact potential.
Achieving Success in 60 days
Social Impact Accelerator
At Sopact, we understand the importance of a successful impact implementation process. That's why we've developed a streamlined work plan to help you build your first program and impact dashboard in just 60 days. While this may be your first program or goal, our process is iterative, allowing you to build on your success and implement future programs in a similar manner. Talk to us today to learn more about how we can help you achieve your impact goals efficiently and effectively.
Phase 1 Data Strategy
Create an actionable framework, ensuring that it will meet your "learning goals."
This ensures your desired outcomes are mapped out all the way to data.
All-in-one Logic Model, Data, and Dashboard Strategy
With our AI-driven Impact Strategy, you can leverage our extensive library of hundreds of industry templates to personalize and tailor them to meet your organization's needs. Whether you're building SMART metrics for mission-driven purposes or aligning with IRIS metrics for investor reporting, our strategy is just the beginning. The real value of our approach lies in our ability to guide you towards the best data collection strategy and dashboard plan to impress and engage funders, even before data collection begins.
Phase 2: Data Design
Design effective and actionable activity, output, and outcome data most relevant for impact measurement only.
Define an Effective Data Collection Strategy
Design activity, output data
Design stakeholder survey
Define effective data collection technique
Map source data from Sopact Survey, MS Excel, and Google Spreadsheet
Calculate and map results to metrics.
Other sources include Salesforce and CRM


Phase 3: Data Analytics
Integrate your data source with advanced visualization platform to provide deep insight, define detailed analysis techniques and communication plan
Advanced Analytics and Use of Data
Advanced data visualization techniques

Communicating results and impact to stakeholders

Strategies for sustaining data analytics for social impact
Strategy
Metrics
Data Collection
Survey
Analytics
Dashboard
Communication
Social Enterprise Accelerator Framework
With our AI-driven Impact Strategy, you can leverage our extensive library of hundreds of industry templates to personalize and tailor them to meet your organization's needs. Whether you're building SMART metrics for mission-driven purposes or aligning with CSR metrics for investor reporting, our strategy is just the beginning. The real value of our approach lies in our ability to guide you towards the best data collection strategy and dashboard plan to impress and engage funders, even before data collection begins.
Social Enterprise Impact Metrics
Impact investors must prioritize aligning their impact frameworks with investees to drive positive change. Our state-of-the-art platform simplifies this process by utilizing an AI-based recommendation engine that leverages IRIS+ metrics and SMART metrics for investees. In addition, this collaborative platform allows investors and investees to actively comment on and agree upon appropriate metrics, ensuring a tailored and cohesive impact measurement strategy.

Recognizing the diverse needs of impact funds, our platform offers the flexibility to customize metrics based on the size of the fund and its thematic focus. Investors can aggregate standard metrics across their portfolios or develop theme-specific and investee-specific metrics. This adaptability empowers investors to create comprehensive and versatile impact measurement strategies, optimizing the impact of their investments across various portfolios and themes.
Social Enterprise Impact Data Collection
As your organization grows, you may find that different fund or program managers collect impact data in various systems. However, there's no need to worry. Our Impact Cloud platform is an advanced and user-friendly solution that allows you to collect data from multiple sources such as Google Spreadsheets, MS Excel, Sopact surveys, other survey platforms, or even Salesforce. Collect your data, which will show up in Impact Cloud in real-time, where you can easily aggregate common, program-specific, and company or project-specific indicators.
Social Enterprise and Accelerator Impact Survey
Our business intelligence platform, Impact Cloud, offers advanced real-time connectivity and ease of surveying. You can collect data through various methods such as offline and online modes, SMS, WhatsApp, longitudinal tracking, and scheduled campaigns. Additionally, our platform enables data simulation and generates automated reports.
Impact Analytics
Impact Data Analytics collects, cleans, transforms, and aggregates data from various sources to comprehensively understand an impact investment organization's operations. This includes measuring the impact of programs, tracking project outcomes, evaluating employee performance, understanding causality between programs and outcomes, and making data-driven decisions about resource allocation. Nonprofit data analytics provides valuable insights that help organizations improve their impact on their communities, despite being time-consuming for data analysts and teams.
Our promise:
Want to join two data sources to calculate retention metrics longitudinally? No worries
Need last-minute data clean-up? Easy
Want to change a label in your dataset that you don't like? Done
Have a custom scoring methodology? Do it in minutes
Collect data in one language and want to report in another
Data visualization and analysis platform that provides its users with a wide range of chart capabilities. Some chart types can be created using hundreds of chart possibilities, such as bar charts, line charts, scatter plots, area charts, heat maps, pie charts, and more.
Users can customize these charts by selecting different types, colors, fonts, and design elements. They can also add filters, groupings, and drill-down functionality to create interactive dashboards.
Impact Dashboard
Impact Dashboard can measure progress and impact by tracking real-time metrics.
It can improve decision-making by providing comprehensive data on program performance and resource allocation.
It can increase transparency and accountability by sharing performance data with stakeholders, such as donors, board members, and staff.




Our promise:
100+ Advanced visualization and integrated on data warehouse
Provide an advanced architecture that personalizes databases and dashboards based on growing program team needs
Help you configure each team's data store and data analysis based on organizational rules
Publicly share dashboard
Learn More:
Impact Reporting
Our platform enables effective data communication within your organization, allowing you to share progress and outcomes with boards, staff, and supply chain partners to build trust.
With our easy-to-use tools, you can create visualizations and dashboards highlighting important metrics, keeping everyone informed and engaged toward your organization's goals.
Our platform provides a powerful tool for data-driven decision-making and building stakeholder trust.
ESG Ready
Impact Investment Reporting: Elevate Your Strategy with Sopact
Regardless of your adherence to IFC's Operating Principles for Impact Management (OPIM), ILPA guidelines, SFDR, TCFD, or your desire to align with IRIS+, Impact Management Project, or the Sustainable Development Goals (SDGs), Sopact's expert team is here to elevate your impact investment reporting. We work closely with your Chief Impact Officer to align goals and provide top-notch recommendations throughout the investment process.

Our team is committed to delivering exceptional results from due diligence and testing impact frameworks before data collection to ensure ESG readiness. Once the impact strategy is established, we work with investees to align future data collection and reporting requirements, promoting transparency and accountability throughout the investment lifecycle.

Impact-driven organizations can also benefit from our expertise in building tailored impact strategies. A prime example of our work is our collaboration with Crossroads Capital, where we assisted in developing their portfolio strategy. By partnering with Sopact, you gain access to experience, knowledge, and resources, ensuring your impact investment reporting is comprehensive, insightful, and effectively aligned with your organization's mission and values.
Client Feedback
What do our customers say?
"The collaboration with Sopact gave us a better understanding of what our customers expect and the changes they are experiencing. Now our stakeholders are eagerly awaiting our yearly Social Impact Learning Report."
"New Sun Rising collaborates with Sopact as a thought partner. Sopact helps us seamlessly tag all of our impact data through the lens of UN SDG and help us organize, aggregate, and share impact data at an individual enterprise, portfolio, and sub-portfolio level to realize the collective impact."
"I actually did a big survey where I looked at all the different organizations really around the world that are doing impact management and shout out to SoPact cuz I did comprehensive research and when I found what SoPact was doing for me, I was like, there's nobody else.

This is it. This is the tip of the spear in impact management. It's what I was looking for, and I only found one organization doing it, and that was SoPact."
"Sopact is helping us not only aligning to UN SDG goals but also streamlining our current scorecard connecting targets to the goals."
Social Enterprise Accelerator and Incutabators
Demonstrating impact can be a challenge for social enterprises and nonprofits alike. Social impact accelerators are uniquely positioned to foster impact measurement and management (IMM) in a social enterprise ecosystem.
Impact accelerators offer programs for social enterprises in different stages, like the concept stage, pre-revenue startups, growth stage, and established enterprises. Generally, accelerator programs for social enterprises are for a short period, typically three months.
Impact accelerator also provides networking opportunities with peers and mentors who might be successful entrepreneurs, impact funders, or even corporate executives. Finally, most programs end with a grand event, where social enterprises present their enterprise and program learnings to impact investors and others.
What is a social enterprise accelerator?
A social impact accelerator is a program that helps developing social enterprises get access to resources. A social impact accelerator helps a social enterprise to:
The concept of accelerator programs comes from the Silicon Valley tech start-up world. Accelerators have become increasingly popular in international economic development as well.
Social impact accelerators typically work with early or growth-stage social enterprises that have moved beyond the idea stage. These social enterprises have already set up their business. Perhaps they have some programs/services already in the community. The social impact accelerator helps social enterprises through this adolescent stage by connecting them with funders, technical expertise, and mentorship.
Similar concepts include impact investing accelerators and social impact incubators. Accelerators focus on financial and business support. Incubators may work with the early-stage development of social enterprises.
Research from the Global Accelerator Learning Initiative (GALI) has shown that accelerated business ventures increase revenue, employment, and outside investment more than non-accelerated ventures.
There are clear business benefits of accelerator programs. Let's explore how social impact accelerators can help create and monitor social impact.
Social impact Accelerators and IMM
As an accelerator, demonstrating social impact is critical for your program, funders, and stakeholders. IMM is often less straightforward than accounting for economic returns.
Social enterprises can be mired in complex theories of change, an overabundance of indicators, and reporting specific requirements to multiple funders. In some cases, social enterprises don't know where to start. Impact measurement and management can take time and resources that a young social enterprise may not have.
To address this challenge, social impact accelerators create impact management capacity for a social enterprise ecosystem. By providing the tools, mentorship, technical expertise, and training, accelerator programs such as help streamline the impact measurement process.
Social Enterprise Accelerator Programs
The Miller Center for Social Entrepreneurship is one such social impact accelerator. The Miller Center works to foster IMM capacity. In August 2021, the Miller Center and Sopact launched a pilot program focusing on IMM for 10 social enterprises.
Social Enterprise Incubators
Social enterprise incubators and accelerators are both programs that support the development and growth of social enterprises. Still, they have some critical differences in terms of structure, focus, and duration. Here is a description of both types of programs:
Social Enterprise Incubators:
Definition: Social enterprise incubators are organizations or programs that provide early-stage social enterprises with resources, mentorship, and support to help them develop and grow. Incubators are typically focused on nurturing new and unproven social enterprises from the idea or concept stage to the point where they are ready to launch and operate independently.
Focus: Incubators often provide a nurturing environment that includes workspace, training, and access to networks of mentors, investors, and other stakeholders. The goal is to help social entrepreneurs refine their business models, conduct market research, develop prototypes, and build a solid foundation for their social enterprises.
Duration: Incubators generally offer longer-term support, often ranging from several months to a couple of years, depending on the specific program and the needs of the social enterprise.
Equity: Incubators may not take equity in the social enterprises they support. This varies depending on the incubator's model and funding sources.
Difference between social enterprise accelerators and incubators
Social Enterprise Accelerators:
Definition: Social enterprise accelerators are programs designed to rapidly accelerate the growth of social enterprises that have already launched and have some market traction. These programs provide intensive support and mentorship to help social enterprises scale up their operations and impact.
Focus: Accelerators typically offer a more structured and intensive program that includes workshops, mentoring sessions, pitch events, and opportunities to connect with investors and potential partners. The goal is to help social enterprises refine their strategies, improve their operations, and expand their reach to achieve greater social impact.
Duration: Accelerators usually run for a shorter period, typically ranging from a few weeks to a few months. The program often culminates in a "demo day" or pitch event where social enterprises present their progress and seek funding from investors.
Equity: Accelerators often take equity in the social enterprises they support in exchange for the resources, mentorship, and funding they provide.
Overall, the key differences between social enterprise incubators and accelerators are their stage of focus, intensity of the program, and duration. Incubators tend to support early-stage social enterprises over a longer period, providing a nurturing environment for development, while accelerators are geared towards rapidly scaling up social enterprises that are already operational over a shorter period. Both types of programs play a critical role in supporting the growth and success of social enterprises.
Social Impact Accelerator- Success with Sopact
The pilot program provided the social enterprises IMM training and put their entire portfolio on Sopact's signature Impact Cloud. Through this platform, social enterprises were able to:
Align goals to impact frameworks.
Identify a Theory of Change with outcome-based indicators.
Design and implement data collection.
Demonstrate impact through interactive dashboards.
As a result of the platform, social enterprises were freed of a reporting burden, saving precious resources. The social enterprises now have impact evidence rolling in, on demand, and ready for future investment decisions.
Lessons
While each social enterprise had unique circumstances, most experienced some critical takeaways.
Stakeholders are the focal point.
This includes understanding your stakeholders and what is most important to them. Tracking outcomes unimportant to the stakeholder is not only a waste of time, but it confuses the focus of the work. Clarity on what matters most is critical for a social enterprise to make an impact aimed at the communities they serves.
An impact is an iterative process.
Impact measurement isn't a one-and-done ex-post evaluation. It is a continuous communication, experimentation, learning, and growth process. Embracing this is fundamental for a social enterprise to scale up.
Accelerate social impact!
Social impact accelerators can build the IMM capacity of social enterprises. Impact Measurement and management is a field in which entrepreneurs may need to be more experts. It is usually a challenge and often a burden on resources. Ultimately, accelerators offer crucial tools, mentorship, and technical expertise in the field of IMM.