If you check any list that ranks the most significant Sustainable Development Goals (SDGs), you won't find SDG 17: Partnerships for the Goals at the top, or even near the top, of any of them.
Focus and funding for the SDGs are heavily weighted towards more well-known global issues like ending hunger (SDG 2) and achieving quality education for all (SDG 4).
This has been a slow process, from technology to resources. When we check up on the global progress towards achieving SDG 17, most countries fall short.
As long as this continues to be the case, the prospect of achieving the other 16 Goals will remain difficult, if not utterly unachievable.
What is SDG 17?
Partnerships and Goals refer to the need for cross-sector and cross-country collaboration in pursuit of all the goals by 2030. It is a call for countries to align policies. It is a vision for improved and more equitable trade and coordinated investment initiatives to promote sustainable development across borders.
But, it's about strengthening and streamlining cooperation between developed and developing nation-states, using the SDGs as a shared framework and vision for defining that collaborative way forward.
SDG 17 targets are divided into five categories, each with several indicators. Sample targets and their respective indicators are shown in the table below. For the source of the table data and the complete list of targets and indicators, click here.
What SDGs are ranked as most important?
What makes the headline news will always hold greater weight in the minds of the masses. Some experts believe we must focus on curbing climate change, which will also positively affect the other goals. Others think education should be the top priority because of its potential to break the cycle of poverty and generate systems change across other urgent areas of global need.
One study, which asked 85 experts worldwide to define their top 20 SDG targets and rank them in order of importance, found that their top targets (you can find the complete rankings results here) included access to healthcare, poverty elimination, and women's rights. Anything related to policy did not make the list, with only one partnership-related target appearing in the lower cluster of rankings.
Another tool, the SDG Index and Dashboard Report can help us understand the relative importance of each SDG by showing country by country's progress towards achieving each one. For example, the image below indicates progress towards achieving SDG 7: Affordable and Clean Energy.
There is work to be done. But significant progress has been made. Let's look at the same global progress map for SDG 17: Partnerships for the Goals.
Significant and major challenges remain in the majority of the world. Most striking is that many regions of vital economic status perform very poorly, like the United States and much of Europe.
Why is 'Partnerships for the Goals' the most significant Sustainable Development Goal?
Without significant progress on SDG 17, achieving the rest of the first 16 goals will be a near-impossible task.
The fact that some of the world's wealthiest countries are essentially failing SDG 17 is especially troubling because of the structure of the Goal itself.
It calls for those more well-off countries to assume more significant responsibility. That could mean leading coherent policy development (Target 17.14), supporting capacity building in developing countries (17.9), or improving access to sustainable technologies and technology development in emerging economies (17.7).
What the red areas of the map shown above tell us is that these things simply aren't happening at the rate they need to for developing countries to be able to step up and contribute to addressing the SDGs.
Further adding urgency to the situation, population trends research tells us that "Developing regions will see 97% of the world's population growth of 1.2 billion people between 2013 and 2030."
In other words, when world leaders convene in 2030 to assess how we've done with the SDGs, they'll be doing so in a world that has grown the most in regions most affected by hunger, poverty, healthcare, etc.
Leveraging Technology for the SDG 17 Goals
If steps aren't made to coordinate, collaborate, and convene within and between countries to work together towards the SDGs, the likelihood of achieving them becomes slimmer year after year.
One of the precise needs to be able to do that successfully is a data management solution. The UN Statistics Division launched a guide about data management needs and the SDGs (specifically focusing on data interoperability). They highlight the following essential data needs:
Effective governance of data. In other words, proper oversight and accountability as the data flow between entities.
They have standardized data languages. As long as it remains context-relevant, standardized metrics enable greater comparability and ease of data management amongst players.
Accessibility of data. From interface design to reporting platforms, making data available to the masses is critical.
Impact data management systems like Sopact's Impact Cloud offer an end-to-end solution to the needs discussed above. In addition, its cloud-based structure enables greater collective power from community leaders and national policymakers to impact investors and social entrepreneurs.
And collaboration is the key to any of the goals. Because the SDGs do not represent a set of individual global issues. They are interconnected, each affecting the other in myriad ways.
To disrupt the cycles at work that have made the SDGs necessary, it is also essential to disrupt how we work together to achieve systemic change. As we know, SDGs are not 17 square boxes; they have to work with each other in balance.
It is also an excellent opportunity for institutional investors to engage with the new Impact Economy and use the Sustainable Development Goals to drive financial returns by creating social and environmental value. The Institutional Intentionality Report by 17 Asset Managers sheds more light on that.
We can take SDG 17, Partnerships for the Goals, seriously as the most significant Sustainable Development Goal and reap the benefits of a world genuinely working together.
Learn More: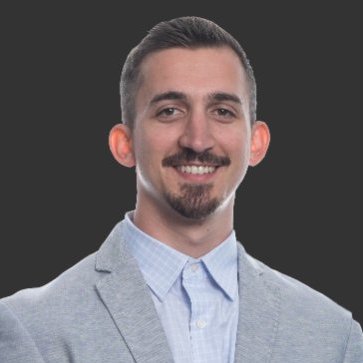 Alan Pierce
Alan is a social sector consultant and one of the founding directors of Quantica Education, a school of social entrepreneurship in Colombia.