Step by Step
STEM Report
Discover the transformative potential of STEM Reports with Sopact's cutting-edge solutions.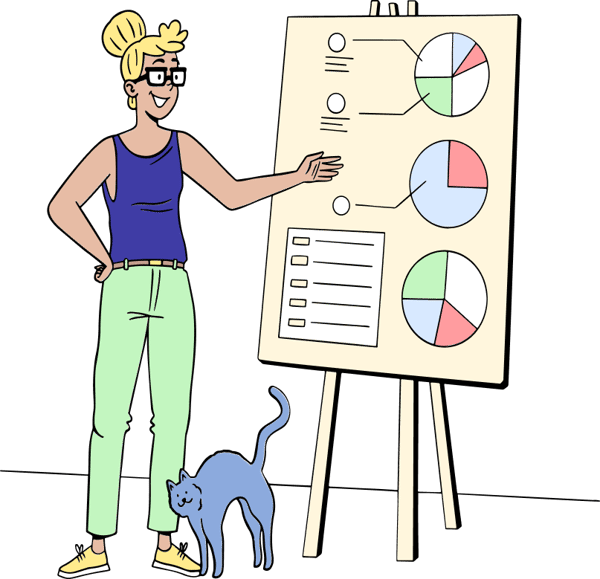 A STEM Report is an in-depth analysis of Science, Technology, Engineering, and Mathematics (STEM) data to inform decision-making processes and optimize the impact of STEM initiatives. By synthesizing valuable insights from these disciplines, STEM Reports enable organizations to make data-driven decisions for maximum impact.
The benefits of utilizing STEM Reports include fostering innovation, improving operational efficiency, and promoting sustainable growth. However, data collection, interpretation, and implementation challenges often hinder organizations from fully capitalizing on these insights. To address these challenges, a comprehensive, user-friendly solution is required.
Unlock the full potential of STEM Reports with Sopact, our SAAS-based software offering a powerful impact strategy app. Our platform simplifies the entire process, enabling you to focus on driving meaningful change. Embark on your journey towards actionable insights by watching our impact strategy video, exploring our library of strategies, and engaging with our comprehensive training and examples. So get started with Sopact today!
Achieving Success
Streamlining Your First STEM Report & Dashboard in 60 Days
At Sopact, we understand the importance of a successful impact implementation process. That's why we've developed a streamlined work plan so you can build your first program dashboard in just 60 days! You can build on your success and implement all future programs. Talk to us today to learn how we can help you achieve your impact goals efficiently and effectively.
Phase 1 Data Strategy
Create an actionable framework, ensuring that it will meet your "learning goals."
This ensures your desired outcomes are mapped out all the way to data.
All-in-one Logic Model, Data, and Dashboard Strategy
With our AI-driven Impact Strategy, you can leverage our extensive library of hundreds of industry templates to personalize and tailor them to meet your organization's needs. Whether you're building SMART metrics for mission-driven purposes or aligning with IRIS metrics for investor reporting, our strategy is just the beginning. The real value of our approach lies in our ability to guide you towards the best data collection strategy and dashboard plan to impress and engage funders, even before data collection begins.
Phase 2: Data Design
Design effective and actionable activity, output, and outcome data most relevant for impact measurement only.
Define an Effective Data Collection Strategy
Design activity, output data
Design stakeholder survey
Define effective data collection technique
Map source data from Sopact Survey, MS Excel, and Google Spreadsheet
Calculate and map results to metrics.
Map sources, including Salesforce and CRM
Create virtual data sets to unify data from different tables and sources.
Phase 3: Data Analytics
Integrate your data source with advanced visualization platform to provide deep insight, define detailed analysis techniques and communication plan
Advanced Analytics and Use of Data
Advanced data visualization techniques

Communicating results and impact to stakeholders

Strategies for sustaining data analytics for social impact
Client Feedback
What do our customers say?
At ASME, we pride ourselves on leveraging cutting-edge technology, including internal Salesforce and Tableau systems, to optimize our operations. However, when measuring and elevating our social impact, we place our unwavering trust in the expertise of the Sopact team. They have consistently delivered comprehensive end-to-end solutions, enabling us to maximize our positive contributions to society.
We are pleased to report that ASME has achieved significant strides in advancing our Social Return on Investment (SROI) since our previous update to the Board of Governors. This update will outline our notable progress and strategic roadmap for continued success in this critical area.
Sopact's impact measurement infrastructure is vital in delivering on our promise to create a lasting impact in society.
"I actually did a big survey where I looked at all the different organizations really around the world that are doing impact management and shout out to SoPact cuz I did comprehensive research and when I found what SoPact was doing for me, I was like, there's nobody else.

This is it. This is the tip of the spear in impact management. It's what I was looking for, and I only found one organization doing it, and that was SoPact."
"Sopact is helping us not only aligning to UN SDG goals but also streamlining our current scorecard connecting targets to the goals."
"The collaboration with Sopact gave us a better understanding of what our customers expect and the changes they are experiencing. Now our stakeholders are eagerly awaiting our yearly Social Impact Learning Report."
"New Sun Rising collaborates with Sopact as a thought partner. Sopact helps us seamlessly tag all of our impact data through the lens of UN SDG and help us organize, aggregate, and share impact data at an individual enterprise, portfolio, and sub-portfolio level to realize the collective impact."