Measure, Analyze, Succeed With
Monitoring and Evaluation Tools
Maximize your social impact with Sopact's advanced monitoring and evaluation tools. Our tools help you track and measure your progress towards your impact goals, allowing you to make data-driven decisions and take action where needed most.
Monitoring and Evaluation Tool
Are you looking for monitoring and evaluation tools that can help you make more informed decisions and improve the impact of your programs? Look no further than Sopact, the leading provider of impact strategy solutions.
At Sopact, we believe that monitoring and evaluation should be more than just a box-ticking exercise. Our software is designed to help you turn data into actionable insights, so you can make better decisions and achieve your impact goals.
By using our primary keyword, Monitoring and Evaluation Tools, you can unlock a wealth of benefits for your organization. These include improved transparency, increased efficiency, and better communication with stakeholders. However, we also recognize that there are challenges to be overcome, such as limited resources, lack of expertise, and the need for ongoing engagement.
That's why we've developed our SAAS-based software to be simple, actionable, and accessible to everyone. Whether you're a seasoned impact professional or just starting out, our impact strategy app is designed to help you achieve your goals. So why not take the first step today? Review our impact strategy video, explore our library of strategies, and see how Sopact can help you make a real difference.
Monitoring and Evaluation Tool Foundation
Partner with Sopact for a robust MEL system and start monitoring and evaluation for free using impact strategy app. Align with our data and dashboard strategy for success, with three key components.
1
AI-Driven Collaborative App
Collaborative and self-driven impact strategy, data strategy, and align with dashboard design.
2
Out-of-box templates
Start from hundreds of out-of-box templates, personalize and design end-to-end process.
3
Impact Theme Library
From 100+ impact theme templates, start if closely aligned with goals or use them as an example for a rapid design.
All in one: Impact, Data Integration, Online/Offline Survey, and Advance Business Intelligence
Developing a Monitoring and Evaluation Framework
In today's fast-paced world, the need to measure and evaluate the impact of development projects has become more critical than ever. A robust monitoring and evaluation (M&E) framework is necessary to assess the effectiveness of programs, identify areas of improvement, and enhance the impact of projects.
Sopact's Impact Cloud is a comprehensive, cloud-based solution that can help organizations design, implement, and evaluate their M&E framework. The first step is to develop an impact strategy using the Impact Strategy app, which provides pre-built templates to design your program's logic model or theory of change. Once your impact strategy is in place, the next step is to collect data using Sopact's Survey software, which is fully integrated with Impact Cloud.
Sopact's Survey software has many unique features that make data collection simple and easy. These features include remote offline data collection, the ability to collect data via SMS/WhatsApp/QR Code/Website embed, and the option to schedule surveys for longitudinal surveys. The survey software collects data automatically fed into the Impact Cloud dashboard, an advanced business intelligence platform that provides real-time data integration.
Impact Cloud's dashboard provides a comprehensive view of your project's impact, including program performance, KPIs, and other metrics. The dashboard allows users to aggregate data from multiple sources, such as Google Spreadsheet, Excel, and Salesforce, for advanced analysis and insights. With the power of Impact Cloud, organizations can create robust data analytics solutions, track their impact data, and share it with funders to begin their impact journey.
The Impact Cloud dashboard also offers AI-driven recommendation engines, stress testing, and additional recommendations for strategic goals, problem statements, activities, metrics, and more. This feature helps organizations to quickly identify areas of improvement, stress-test their impact strategies, and make data-driven decisions to achieve their program's goals.
In conclusion, the development of a robust monitoring and evaluation framework is critical for the success of any development program. With Sopact's Impact Cloud, organizations can develop an impact strategy using the Impact Strategy app, collect data using the Survey software, and track and analyze their impact data using the Impact Cloud dashboard. This comprehensive approach enables organizations to create robust data analytics solutions and track their impact journey, making it easier to achieve their program's goals.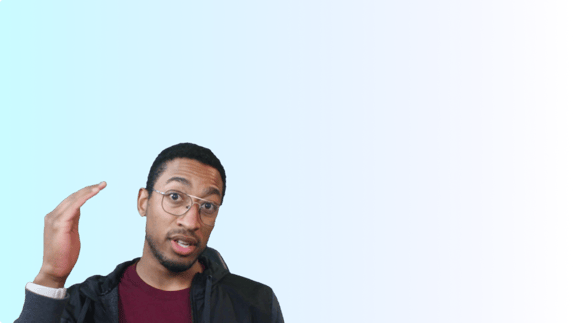 Common pitfalls of M&E Tools
This video explains your organization should understand key priorities and challenges of choosing a proper monitoring and evaluation tool
| | |
| --- | --- |
| Pathways | Rationales |
| shows the logical relationship and chronological flow between outcomes along the path to the desired impact. | why one outcome is thought to be a prerequisite for another and can be updated based on evaluation evidence. |
M&E software
Sopact's game-changing M&E software is a game-changing M&E solution allowing you to create impact strategies easily. The software is integrated with the advanced Impact Cloud dashboard, which enables you to develop robust data analytics solutions.
One of the most significant benefits of Sopact's survey software is its integration with Impact Cloud, which provides real-time data integration. With a simple data warehouse solution, you can also bring in data from various sources such as Salesforce, Excel, and Google Spreadsheet in real-time. The survey software also offers advanced features such as remote offline data collection, data collection via SMS/WhatsApp/QR Code/Website embed, and the ability to schedule surveys for longitudinal surveys.
Our software's focus is on making it simple and quick for users to start designing their logic models/logframes. The easy-to-use, self-driven interface allows collaboration within teams, organizations, and funders. Sopact's Logic Model/Logframe software also offers innovative templates, an AI-driven recommendation engine, an impact tracker, and impact insights to aggregate data from multiple sources for advanced users.
Join the movement and start your out-of-the-box impact strategy today with Sopact's Logic Model/Logframe software. Contact our team to learn about additional end-to-end impact management services.
Monitoring and Evaluation Theme library
A Logic Model/Log Frame template is a framework that helps organizations define their goals and develop a clear plan of action to achieve them. It outlines the desired outcomes, necessary inputs, and critical activities to reach the desired impact.
Sopact's app takes the Logic Model/Log Frame template to an end-to-end success. The app enables users to create a personalized Logic Model/Log Frame that aligns with their data strategy and saves time and money compared to traditional approaches. The app's built-in models allow you to define your dashboard goals before collecting data.
With Sopact's app, users can design a Logic Model/Log Frame tailored to their unique needs and objectives while leveraging AI's power to triangulate data better and make data-driven decisions. The app's user-friendly interface and advanced capabilities make it easy to create a customized Logic Model/Log Frame.
Another critical aspect of the software is its ability to create visual dashboards. These dashboards provide real-time insights into the performance of the impact strategy, allowing users to quickly identify areas for improvement and adjust their approach as needed.
The Logic Model/Log Frame software is a comprehensive solution for organizations designing and implementing impactful programs. Its combination of pre-built templates, collaboration tools, and data analysis capabilities provides a robust and streamlined approach to defining and achieving impact.
Inconsistent Data Collection
Activity & Output as Impact Reporting
Impact Data Collection, Cleaning & Aggregation Costs
Low-Quality Impact Data Collection
Mobile Data Collection
Excel or Google Spreadsheet
Salesforce & Similar Program Data Management Tools
Mission-driven organizations often grow data collection and reporting organically as their programs and funders grow. While in many organizations, data collection and reporting evolves in an ad hoc fashion, difficult to streamline funder specific reporting. Hence, most of them manually export data on Excel or google sheet, clean up data, and prepare unique funder reports. However, there are several challenges with this approach.
Lack of consistency in reporting due to multiple funder requirements.
Data collection is inconsistent and not aligned with funders.
Data cleaning and aggregation for reporting are time-consuming.
Relying on external data analytics tools like Tableau and Power BI can significantly increase time and require specialized skills.
Often Theory of Change, data collection, and reporting are not aligned, making continuous learning and improvement a pipe dream.
A successful grant and impact capital depends on the demonstration of
impact reporting
. But, effective reporting requires demonstration of impact evidence or what is changing? Often today's monitoring and evaluation systems focus on activity and output based reporting and not real change.

Many organizations start with a long household survey; often, this survey fails to collect key outcomes aligned with change theory. We need a system that focuses on core aspects of impact management and outcomes aligned towards program goals. A Theory of Change driven and outcome-aligned stakeholder survey with well balanced qualitative and quantitative stakeholder feedback can achieve desired impact management.
As organization adds new programs, its reporting system becomes challenging and isolated. For example, for homelessness, a government funder may insist on using the HMIS system whereas Social services organizations may utilize case management systems, customize Salesforce-based program management, or Effort To Outcome system. While these systems might manage program data, often, their reporting tends to be relatively limited and does not even align well with funders reporting requirements. Hence, such organization often hires monitoring and evaluation analysts who usually export data from different systems and manually cleanse data with complex, tedious, and often error-prone spreadsheets. This process will keep an organization from good insight for continuous learning and improvement required for impact management.
Use of Excel or Google Spreadsheets to collect results is prevalent in large number of organization. Many in the field often receive results in the form of paper and later move to excel, google spreadsheets, or proprietary systems. Low-quality impact data and errors results in no insight needed for an organization to change the program direction. It costs more in the long term by losing an opportunity cost as well as resource bleeding.
There are innumerable online and offline data collection tools available but their built-in data analytics generally summarizes at the question or field level. The vital analysis requires an organization to compare multiple variations such as villages, racial, gender, and performance over time.
As different programs may use more than one system, most organizations try to bring data into MS-Excel or Google Docs. They carefully reformat data regularly so that they can calculate the results required by funders.
Data gets unmanageable

Data integrity not preserved

Recreate formula every time with new data collection

Staff turnover can be vulnerable.
Many systems such as Salesforce, Case Management, or Program data may be robust in collecting data; often, building reports may be challenging. Because it is,
Challenging to combine data from multiple tables
Report building is too complex.
Reporting for all agreed-upon metrics come from different external sources.
Requires frequent reporting such as monthly, quarterly, and annually
Systems such as Salesforce are robust while it may be challenging to summarize results. Often funders may require qualitative reporting that may not be part of the Salesforce like systems. It could increase the reporting time.
Evaluation Tools
Evaluation tools allow you to collect and analyze data to assess a program or project's effectiveness, efficiency, impact, and relevance
.
These tools can include surveys, questionnaires, interviews, focus groups, case studies, and observational techniques
. Evaluation tools can
be used
to gather qualitative and quantitative data.
The choice of tool will depend on the type of information needed, the resources available, and the specific evaluation goals and objectives
. Examples of evaluation tools include
Surveys: Surveys are evaluation tools that can

be used

to gather a large amount of data from a large number of people

.

Surveys can

be conducted

online, by phone, or in person and can include questions on various topics, including attitudes, behaviors, and opinions

.

Interviews: Interviews are a qualitative evaluation tool that allows for in-depth topic exploration. Interviews can

be conducted

with individuals or groups and structured or unstructured.

Focus Groups: Focus groups are a qualitative evaluation method involving bringing a small group of people together to discuss a specific topic

.

Focus groups can be useful for gaining a more in-depth understanding of a particular issue or perspective

.

Case Studies: Case studies are a form of qualitative evaluation that involves an in-depth examination of a specific individual, group, or program

. Case studies are useful in exploring a particular issue, program, or intervention.

Observational techniques: Observational techniques are a form of qualitative evaluation that involve observing people in their natural setting

. This can include direct observation, video recording, or participant observation.
These are a few examples of evaluation tools, and other tools may exist depending on the specific program or project
.
The choice of evaluation tool will depend on the type of information needed, the resources available, and the specific evaluation goals and objectives
.
01

Offline Data Collection

02

Online Survey Tools & Evaluation

03

Online Data Management Tools

04

Qualitative Evaluation

05

Nvivo
There are over 50+ offline data collection mobile data collection tools.
Sopact Survey is the best for organizations looking for integrated strategy, data collection, aggregation, and business intelligence.
ODK based Ecosystem
KoboToolbox
SurveyCTO
Magpi
Dimagi
TaroWorks
Best for Basic Mobile Data Collection: KoBoToolbox, SurveyCTO
Best for Mapping: ArcGIS Collector
Best for Broadcast Messaging: engageSPARK, Magpi
Best for Recurring Collection: TaroWorks, Akvo Flow
Google Forms
Survey Monkey
Qualtrics
And many more! Complete comparison is beyond the scope as there are too many choices.
MS-Excel
Google Spreadsheet
Core technique: Qualitative Analysis
Appropriate for Organization: Any
Implementation: Relatively easy but survey design and collection may require substantial design
Both qualitative and quantitative methods can be used in the monitoring and evaluation of an impact initiative. Some tools can handle both, while others are more suitable for one or the other.
We'll indicate the types of data it manages best and identifies some of the most robust complementary features for each of these tools. It is worth noting that this is not an exhaustive list, but some of the most robust and currently used M&E data management tools on the market.
This software boasts that it is number one for qualitative data crunching. While hard to quantify where it ranks, it comes highly recommended by academics and researchers, especially in public health fields. One of the most significant benefits of this software is managing diverse data types, from text and audio to video and online surveys. An automated transcription feature adds to the efficiency-boosting nature it provides for qualitative data analysts.
Strength
Designed for qualitative research
Weakness
Limited use case
More AI-based approach allows better sentiment, emotion, and keyword analysis. This approach is easier to analyze and understand.
Monitoring and Evaluation tools
Monitoring tools allow you to track progress, identify challenges, and assess the implementation of a program or project. These tools can include key performance indicators (KPIs), dashboards, checklists, and monitoring plans. Monitoring tools are used to gather qualitative and quantitative data. The choice of tool will depend on the type of information needed, the resources available, and the specific monitoring goals and objectives. Examples of monitoring tools include:
Key Performance Indicators (KPIs): KPIs are quantitative measures used to track progress and assess the performance of a program or project. Examples of KPIs include budget spent, number of participants, number of training sessions, and number of products sold.
Dashboards: Dashboards are interactive visualizations that provide a quick overview of critical data and performance metrics. Dashboards can be used to track progress and identify trends in real-time and can be accessed from anywhere with internet access. Example: https://www.datapine.com/dashboard-software/
Checklists are simple lists of tasks or activities that must be completed to ensure that a program or project is being implemented correctly. Checklists can be used to track progress, identify challenges, and ensure that all necessary steps are being taken. Example: https://www.checkli.com/
Monitoring plans: Monitoring plans are detailed documents that outline the methods, tools, and indicators that will be used to track progress and assess the performance of a program or project. Monitoring plans can be used to ensure that all necessary data is being collected and can be used as a reference throughout the life of the program or project.
01

TolaData

02

LogAlto

03

ActivityInfo

04

Dev Results

05

Salesforce Based
A monitoring and evaluation tool (with the capacity to align with SDGs or IATI reporting standards), TolaData offers real-time data management, combining built-in data collection features as well as import capabilities to manage data collected offline. A results-framework feature complements the analysis tools so that users can track how they are doing in reaching their impact goals. An activity management section allows users to assign tasks and manage approval workflows. TolaData can aggregate results from external sources; it focuses on integration with a few well-known offline data tools. It also has a basic form builder available for online data collection. Data can be disaggregated and separated into reporting periods within indicators. Data can be aggregated within projects or across multiple projects in the tool.
Level
Small, Midsize, and Large NGO (Department Level) and foundation
Strengths
TolaData is an Off-Shelf tool so there is no setup required by the organizations.

Integrates data feed from a few offline tools

Dashboard reporting updates in real-time as data in entered at the indicator level

Large aggregation capability with options for custom formulas

Configurable

All data from the platform is exportable

Designed to facilitate collaboration during the project implementation phase
Limitations
Cannot scale with data governance required at different departments or countries with different levels of data culture

Not designed for strategy development and planning stage

Impact Framework: Custom & Limited

Scorecard & Professional Impact Reporting: None
A cloud-based software solution, LogAlto heavily emphasizes the collaboration-boosting benefits of its offering. It purports to be easy to use, which invites stakeholders of all tech-savviness levels into the M&E journey. Its mobile app can be used to manage data in real-time while in the field or to take advantage of offline data collection functions. LogAlto is mostly used by NGOs and foundations or by government-led initiatives.
LogAlto is a simple activity and indicator management tracking platform designed for relatively simple M & E programs. LogAlto does not have a sophisticated indicator framework; hence building effective outcome-oriented reporting is somewhat challenging. Data aggregation capabilities are relatively basic, which can cause challenges for the M & E team, especially if you will frequently be collecting results from different sources.
Level
Small & Midsize NGO (Department Level)
Strengths
Limitations
Reliance on results framework
Cannot scale with data governance required at different department or country with different level of data culture
External data integration limited
Aggregate and roll-up of the department, country data not feasible
Impact Framework: Custom & Limited
Dashboard: Basic
Scorecard & Professional Impact Reporting: None
ActivityInfo
If you need to work together across many different organizational partners, ActivityInfo offers a powerful solution for collaborative M&E. Used in a diverse number of sectors such as education, health, and water and sanitation; it is built for impact leaders working at the front-lines of "humanitarian operations." Its database builder ensures easier adoption even in less tech-savvy teams. See its full list of features here.
Led by its activity mapping tool, which enables practitioners to visualize their interventions' geographic landscape, DevResults is undoubtedly a leader in M&E software solutions. It complements this unique feature with a framework built to help teams align and track key impact indicators during a project's life. It rounds out these features with a built-in work plan platform to keep organizations accountable to project timelines and goals.
Level
Large Hierarchical Organizations
Salesforce is one of the most robust and popular cloud-based platforms. Salesforce freemium pricing has invited many nonprofits to use this platform. If you are building a data management solution, Salesforce may be a good robust solution. However, impact measurement is dynamic and specific to every organization's internal framework, changing over time. While vendors may develop the solution, they often may require significant customization. Changing future requirements for the different processes can add additional challenges.
Vera solutions
Social Suite
Conclusion
In conclusion, monitoring and evaluation are crucial to maximizing the impact of social initiatives. With Sopact's robust monitoring and evaluation tools, organizations can track their progress and make data-driven decisions to drive action and achieve their impact goals. Whether you're a nonprofit, social enterprise, or impact-driven organization, Sopact can help you make a measurable difference in your community and beyond. Try Sopact today and take your impact to the next level.
Learn More: