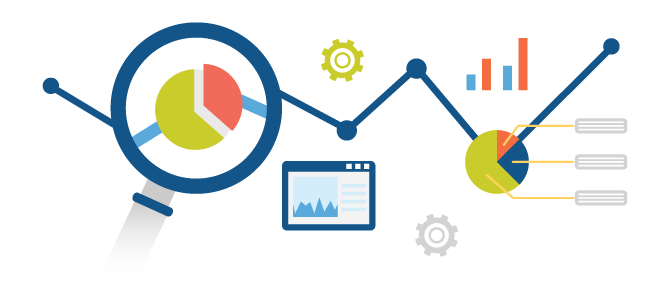 There's no "One Kind" of foundation or Impact Investor and the variations boil down to lots of factors including their Vision statements. Today let's talk about two types of investors:
Issue-Oriented Investor who are seeking to bring about a world where all genders are equally represented in the media; and
Support-Oriented Investor who seek to strengthen the capacity of community organizations in a specific city or around specific issue areas. It is important to identify what kind of Vision-driven approach your organization takes.
Overall think of it like this, your Vision shapes your Outcomes and your Outcomes drive your metrics.
Issue-Oriented Impact Investor
So, if your Vision is to have a specific outcome on society that involves a focus area, you may have a set grouping of impact metrics to monitor the progress toward your grand Vision. That's reasonable. You have goals to hit along the way, and the organizations you fund are strategically selecting to keep you on track for hitting your goals. In that case, driving the metrics selection process makes sense. This still holds true if you have multiple focus areas all with specific outcomes your organization is working toward.
Read More: 6 Reasons for Changemakers to Measure Impact
Support-Oriented Impact Investor
If your Vision is more oriented around capacity building for organizations that rest within a designated place or focus area, your outcomes should reflect this. As a funder, you have several programs of your own that don't necessarily include 'Education, Health, Safety, etc.,' but instead cover HOW you support the issue areas you care about. This might include 'Seed Funding' 'Operational Capacity Building' 'Grant Funding' and so on. If your focus areas are relatively stationary, consider adding one or two metrics for each.
Read More: 3 Ways for Foundations to Scale climate Change Solutions
Sure, you want to know what the impact your financing has on the world. Keep in mind the difference between WHAT you care about and HOW you care about it. If what you care about is broader in nature, there is no way you can have a fixed selection of metrics that accurately reflects the changing impact that you are having. To measure for this impact without overburdening your grantee/investee, consider supporting their capacity building for their:
Impact framework development;
Social Impact Metrics selection; and
Data capacity enhancement.
Actionable Impact Management (AIM) is a framework that guides readers through each of these three steps as well as how to communicate or share your impact findings. It is free and a good place to start for anyone wondering how to go about selecting enduring metrics around their impact hypothesis.