Affordable
Unlock the impact potential of your Salesforce data.
Are you utilizing all your data to make informed decisions? Get the valuable insights you need by aligning operational and outcome data in one affordable data warehouse. Ready to optimize your operations and impact goals?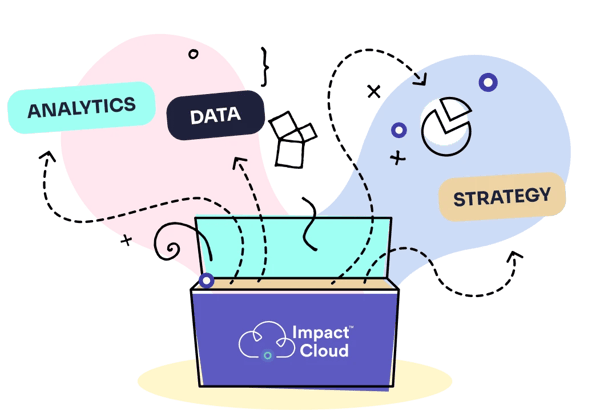 Unleash the Power of Now
Why integrate Outcome and Salesforce data?
Operational data from a platform like Salesforce must be integrated with the Impact Data Platform to optimize your impact management process and confidently make data-driven decisions. Impact learning needs a unified data approach. A robust impact management process needs a holistic view from multiple data sources, including operational data.
Identifying and configuring meaningful objects from Salesforce and using it side by side with Outcome surveys or other google sheets can be a complex task. With our support, you can analyze and report on your social impact data alongside your operational data. Sopact Impact Cloud® can break data silos!
We bring years of technical expertise including integration and impact metrics to help you transform your impact management process. Interested in learning more about how our platform can help you achieve your impact goals?
Cross-channel
Enrich data analytics from multiple platforms, including CRM, marketing, donation, and financial systems. Grow with a complete picture of organizational performance!
Unification of multi-source and multi-table
Centralization simplifies data management. It reduces technical debt, streamlines workflows, and integrates data from disparate sources.
Analysis
Sophisticated queries and reporting track key performance indicators and predict future trends, providing powerful insights for staying ahead, growing, and achieving goals.
Comparing your options
Budget constraints often make managing data difficult for mid-sized nonprofits. Even large organizations should carefully evaluate cost considerations before making a decision.
Salesforce Only
Managing all data in-house requires a significant amount of expertise and resources. While it is possible to use native Salesforce survey applications such as FormAssembly, advanced data warehousing skills are necessary to manage output and outcome data effectively. Additionally, Salesforce Einstein or Tableau licenses are required, and proficiency in Tableau is essential for consolidating information from multiple sources. However, these teams may lack expertise in impact management, making it difficult to craft compelling narratives and promote impactful learning.
Regardless of the solution chosen, a key hurdle lies in the expense of full implementation. Annual costs can quickly escalate, ranging from $200K to $800K annually.
Custom or Industry Data Warehouse Solutions
Many organizations may use custom databases like MSSQL, MySQL, or Postgres to manage their data as they expand. For those with larger data sets—not always required for social impact programs—robust solutions like AWS Redshift and Snowflake offer top-tier data warehousing capabilities. However, for mid-sized nonprofits, the high costs, the need for specialized expertise, and the risk of failure due to budget limitations make these options particularly challenging.
Regardless of the solution chosen, a key hurdle lies in the expense of full implementation. Annual costs can quickly escalate, ranging from $200K to $1M+ annually.
Impact Cloud
Impact Cloud offers the power of Salesforce data integration with our impact management expertise. Our solution overcomes the limitations of both Salesforce-only and industry data warehouse solutions. Our platform provides a comprehensive, customizable approach to impact management, enabling you to analyze and report on your social impact data alongside your operational data. With Sopact, mid-sized nonprofits can streamline their impact management process and gain valuable insights to optimize their operations and achieve their goals.
Achieving Success
Streamlining Your First Impact Dashboard in 60 Days
At Sopact, we understand the importance of a successful impact implementation process. That's why we've developed a streamlined work plan so you can build your first program dashboard in just 60 days! You can build on your success and implement all future programs. Talk to us today to learn how we can help you achieve your impact goals efficiently and effectively.
Phase 1 Data Strategy
Create an actionable framework, ensuring that it will meet your "learning goals."
This ensures your desired outcomes are mapped out all the way to data.
All-in-one Logic Model, Data, and Dashboard Strategy
With our AI-driven Impact Strategy, you can leverage our extensive library of hundreds of industry templates to personalize and tailor them to meet your organization's needs. Whether you're building SMART metrics for mission-driven purposes or aligning with IRIS metrics for investor reporting, our strategy is just the beginning. The real value of our approach lies in our ability to guide you towards the best data collection strategy and dashboard plan to impress and engage funders, even before data collection begins.
Phase 2: Data Design
Design effective and actionable activity, output, and outcome data most relevant for impact measurement only.
Define an Effective Data Collection Strategy
Design activity, output data
Design stakeholder survey
Define effective data collection technique
Map source data from Sopact Survey, MS Excel, and Google Spreadsheet
Calculate and map results to metrics.
Map sources, including Salesforce and CRM
Create virtual data sets to unify data from different tables and sources.
Phase 3: Data Analytics
Integrate your data source with advanced visualization platform to provide deep insight, define detailed analysis techniques and communication plan
Advanced Analytics and Use of Data
Advanced data visualization techniques

Communicating results and impact to stakeholders

Strategies for sustaining data analytics for social impact
Strategy
Metrics
Data Pipeline
Survey
Configure
Analytics
Dashboard
Communication
Build impact framework to map Salesforce and Impact Data
With our AI-driven Impact Strategy, you can leverage our extensive library of hundreds of industry templates to personalize and tailor them to meet your organization's needs. Whether you're building SMART metrics for mission-driven purposes or aligning with IRIS metrics for investor reporting, our strategy is just the beginning. The real value of our approach lies in our ability to guide you towards the best data collection strategy and dashboard plan to impress and engage funders, even before data collection begins.
Impact & Operational Metrics
Creating effective impact metrics is essential to designing an impact strategy for any organization. Key Performance Indicators (KPIs) provide a quantitative measure of an organization's progress toward its goals and help identify areas for improvement. KPIs should be aligned with an organization's specific, measurable, and relevant objectives.
Sopact's impact strategy app offers an AI-driven approach to creating SMART metrics based on an organization's activities, outputs, and outcomes. By utilizing this tool, organizations can effectively design impact metrics that align with their goals and track progress toward achieving their mission.
Examples of organizational KPIs include social impact, operational, and fundraising metrics. Social impact KPIs measure an organization's success in achieving its social mission, such as tracking the number of individuals impacted or receiving specific services. Operational KPIs measure the efficiency and effectiveness of an organization's operations, such as tracking program expenses versus administrative expenses or the average response time to inquiries. Finally, fundraising KPIs measure an organization's ability to raise funds to support its programs and operations, such as tracking the number of donors, average donation amount, and cost per dollar.
By defining and tracking these KPIs, organizations can evaluate their progress, make data-driven decisions, and ultimately increase their impact potential. With Sopact's impact strategy app, organizations can create, track, and analyze impact metrics to achieve their goals and drive sustainable change.
Connect data sources to impact cloud
As your organization grows, you may find that different fund or program managers collect impact data in various systems. However, there's no need to worry. Our Impact Cloud platform is an advanced and user-friendly solution that allows you to collect data from multiple sources such as Google Spreadsheets, MS Excel, Sopact surveys, other survey platforms, or even Salesforce. Collect your data, which will show up in Impact Cloud in real-time, where you can easily aggregate common, program-specific, and company or project-specific indicators.
Stakeholder survey
Our business intelligence platform, Impact Cloud, offers advanced real-time connectivity and ease of surveying. You can collect data through various methods such as offline and online modes, SMS, WhatsApp, longitudinal tracking, and scheduled campaigns. Additionally, our platform enables data simulation and generates automated reports.
Configure data sources
Our platform lets you quickly and easily connect your data sources within minutes. Configure your sync settings to update manually, every 5 minutes, or daily. Before refreshing your dashboard, you can clean up and transform your data to ensure it's accurate and actionable.
Our platform supports integrating the most popular data sources, including Sopact survey, Google Spreadsheet, MS Excel, and Salesforce. Our user-friendly solution allows you to connect and manage your data from a single platform seamlessly.
Data analytics and visualization
Data Analytics collects, cleans, transforms, and aggregates data from various sources to comprehensively understand an organization's operations. This includes measuring the impact of programs, tracking project outcomes, evaluating employee performance, understanding causality between programs and outcomes, and making data-driven decisions about resource allocation. Data analytics provides valuable insights that help organizations improve their impact on their communities, despite being time-consuming for data analysts and teams.
With our promise of easy customization, we can seamlessly join two data sources to calculate retention metrics longitudinally, perform last-minute data clean-up, change labels in your dataset, and even create custom scoring methodologies in just minutes. Our data analytics platform allows organizations to collect data in one language and report in another, making it easier to analyze and understand the data.
Our goal is to provide organizations with comprehensive data analytics that simplifies the process and allows them to make informed decisions that positively impact their communities.
Data visualization and analysis platform that provides its users with a wide range of chart capabilities. Some chart types can be created using hundreds of chart possibilities, such as bar charts, line charts, scatter plots, area charts, heat maps, pie charts, and more.
Users can customize these charts by selecting different types, colors, fonts, and design elements. They can also add filters, groupings, and drill-down functionality to create interactive dashboards.
Impact Dashboard
A dashboard can measure an organization's progress and impact by tracking real-time metrics. It provides comprehensive data on program performance and resource allocation, which can improve decision-making and increase transparency and accountability by sharing performance data with stakeholders, such as donors, board members, and staff.
We offer over 100 advanced visualization and integration options on a data warehouse, providing an advanced architecture that personalizes databases and dashboards based on growing program team needs. Our team can help organizations configure each team's data store and analysis based on organizational rules, ensuring that each team's dashboard is tailored to their needs. Additionally, we provide the option to share dashboards for increased transparency with stakeholders publicly.
Impact Reporting
Our platform enables effective data communication within your organization, allowing you to share progress and outcomes with boards, staff, and funders to build trust.
With our easy-to-use tools, you can create visualizations and dashboards highlighting important metrics, keeping everyone informed and engaged toward your organization's goals.
Sharing key outcomes with funders helps demonstrate the impact of your work and strengthen relationships. Our platform provides a powerful tool for data-driven decision-making and building stakeholder trust.
Client Feedback
What do our customers say?
At ASME, we pride ourselves on leveraging cutting-edge technology, including internal Salesforce and Tableau systems, to optimize our operations. However, when measuring and elevating our social impact, we place our unwavering trust in the expertise of the Sopact team. They have consistently delivered comprehensive end-to-end solutions, enabling us to maximize our positive contributions to society.
We are pleased to report that ASME has achieved significant strides in advancing our Social Return on Investment (SROI) since our previous update to the Board of Governors. This update will outline our notable progress and strategic roadmap for continued success in this critical area.
Sopact's impact measurement infrastructure is vital in delivering on our promise to create a lasting impact in society.
"I actually did a big survey where I looked at all the different organizations really around the world that are doing impact management and shout out to SoPact cuz I did comprehensive research and when I found what SoPact was doing for me, I was like, there's nobody else.

This is it. This is the tip of the spear in impact management. It's what I was looking for, and I only found one organization doing it, and that was SoPact."
"Sopact is helping us not only aligning to UN SDG goals but also streamlining our current scorecard connecting targets to the goals."
"The collaboration with Sopact gave us a better understanding of what our customers expect and the changes they are experiencing. Now our stakeholders are eagerly awaiting our yearly Social Impact Learning Report."
"New Sun Rising collaborates with Sopact as a thought partner. Sopact helps us seamlessly tag all of our impact data through the lens of UN SDG and help us organize, aggregate, and share impact data at an individual enterprise, portfolio, and sub-portfolio level to realize the collective impact."
READY TO START?
Join forces with Sopact's impact and data experts to craft your strategic roadmap, implement data collection, and launch your impact dashboard—all within 60 days. But that's just the beginning; our collaboration continues as we iterate, improve, and lead your programs on a transformative journey toward data-driven excellence.