Solution
Grantmaker Impact Measurement
Sopact collaborates with grantmakers and foundations to enhance the impact management capabilities of their grantees. Through our partnership, we work alongside you and your grantees to effectively measure and manage the theory of change, data strategy, and impact dashboard—utilizing innovative approaches for meaningful outcomes.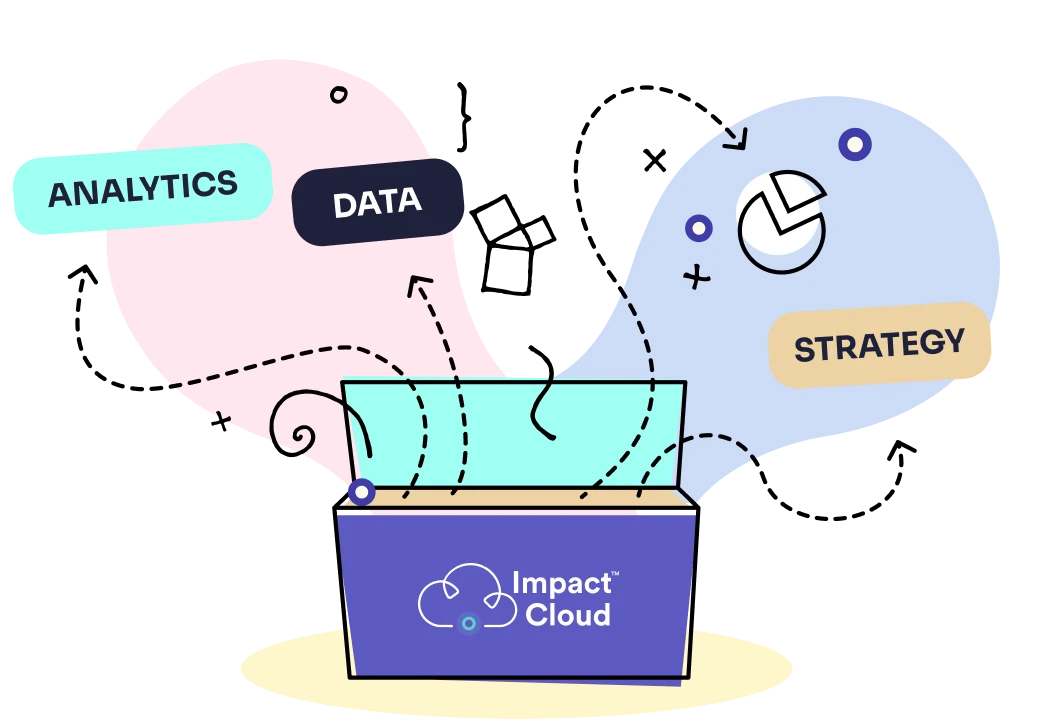 Innovative Solution to build Impact Capacity for
Grantmakers Impact Measurement
Innovative Solutions to build impact measurement capacity for grantmakers is critical for making informed decisions and driving sustainable change. Sopact's Impact Measurement is a robust solution that provides an innovative approach for measuring, managing, and maximizing impact potential. This section explores three critical features.
Level 1: For Early or Mid-Stage Grantee Impact Capacity
Sopact's Impact Measurement solution empowers grantmakers and foundations to build their impact measurement capacity. With our platform, organizations can collaborate, design logic models, collect data, and gain deep insights into their programs to make informed decisions and drive sustainable change. Our Level 1 program is designed specifically for early and mid-stage grantees, providing actionable guidance and designing logic models and data strategies to develop a strong impact strategy. This enables organizations to collect data, gain insights, and make data-driven decisions to maximize their impact potential and attract funding.
Collaboration
Our innovative approach to collaboration enables nonprofits, impact funds, foundations, internal stakeholders, external stakeholders, collective impact initiatives, and impact practitioners to work together toward driving sustainable change. We offer 100+ libraries from various sectors such as education, healthcare, DEI, Education, Public Healthcare, Agriculture, Energy, WASH, and many more, enabling organizations to access knowledge and resources to drive sustainable change.
Actionable guidance and AI Driven
Our platform provides actionable guidance for designing a logic model, data strategy, and dashboard, making it easy for organizations to make informed decisions based on real-time data. Our AI-driven approach recommends effective SMART, IRIS+ metrics, data tables, and data design, making it easy for organizations to make informed decisions based on real-time data.
Certification
Sopact's Impact Accelerator offers an independent certification program that evaluates an organization's impact strategy, data collection methods, data analysis, and reporting practices. Organizations that successfully complete our certification process receive a Sopact Impact Certified badge to showcase their impact to stakeholders, investors, and donors.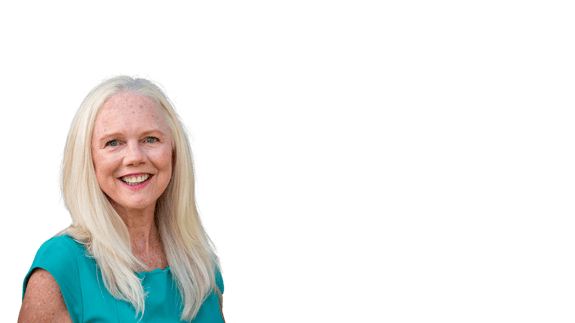 For growth stage nonprofits and social enterprises.
Growing a social enterprise requires timely impact data to make strategic decisions and communicate with investors. Sopact gives your organization credibility for raising capital.
Level 2
Build Data Management Capacity
Sopact's Level 2 program is designed for growth-stage social enterprises looking to scale their impact and raise seed or Series A capital. This program is ideal for organizations where impact data evidence is critical to impact investors. Our program provides organizations with advanced impact data collection, analysis, and reporting capabilities. This enables organizations to demonstrate the effectiveness of their impact strategy, showcase their impact potential, and attract investors interested in making a meaningful difference in the world.
Advanced Data Collection
Flexible and Convenient Data Collection
Sopact's Impact Accelerator offers advanced data collection capabilities, including online and offline data collection via WhatsApp, SMS, and scheduled data tracking. This provides organizations with a flexible and convenient way to collect data, making it easier to measure their impact potential.
Seamless and Unified Data Integration
Real-Time and Cohesive Data Management
Our platform seamlessly integrates data from various sources, including Survey, XLS, Google Sheets, and Salesforce, creating a cohesive system for data collection. This enables real-time data connection and ensures data consistency and reliability, enabling organizations to efficiently and accurately analyze their data.
In-Depth Insights and Data-Driven Decision
Deep Insights for Impact Optimization
Sopact's Impact Accelerator offers an advanced business intelligence and visualization platform that provides in-depth insights into an organization's programs. This enables data-driven decision-making and impact optimization, helping organizations to make informed decisions and achieve their impact potential.
Achieving Success
Streamlining Your First Impact Dashboard in 60 Days
At Sopact, we understand the importance of a successful impact implementation process. That's why we've developed a streamlined work plan to help you build your first program and impact dashboard in just 60 days. While this may be your first program or goal, our process is iterative, allowing you to build on your success and implement future programs in a similar manner. Talk to us today to learn more about how we can help you achieve your impact goals efficiently and effectively.
Phase 1 Data Strategy
Create an actionable framework, ensuring that it will meet your "learning goals."
This ensures your desired outcomes are mapped out all the way to data.
All-in-one Logic Model, Data, and Dashboard Strategy
With our AI-driven Impact Strategy, you can leverage our extensive library of hundreds of industry templates to personalize and tailor them to meet your organization's needs. Whether you're building SMART metrics for mission-driven purposes or aligning with IRIS metrics for investor reporting, our strategy is just the beginning. The real value of our approach lies in our ability to guide you towards the best data collection strategy and dashboard plan to impress and engage funders, even before data collection begins.
Phase 2: Data Design
Design effective and actionable activity, output, and outcome data most relevant for impact measurement only.
Define an Effective Data Collection Strategy
Design activity, output data
Design stakeholder survey
Define effective data collection technique
Map source data from Sopact Survey, MS Excel, and Google Spreadsheet
Calculate and map results to metrics.
Other sources include Salesforce and CRM


Phase 3: Data Analytics
Integrate your data source with advanced visualization platform to provide deep insight, define detailed analysis techniques and communication plan
Advanced Analytics and Use of Data
Advanced data visualization techniques

Communicating results and impact to stakeholders

Strategies for sustaining data analytics for social impact
Strategy
Metrics
Data Collection
Survey
Analytics
Dashboard
Communication
Impact Framework
With our AI-driven Impact Strategy, you can leverage our extensive library of hundreds of industry templates to personalize and tailor them to meet your organization's needs. Whether you're building SMART metrics for mission-driven purposes, aligning with custom metrics, or standard metrics for foundation reporting, our strategy is just the beginning. The real value of our approach lies in our ability to guide you towards the best data collection strategy and dashboard plan to impress and engage funders, even before data collection begins.
Impact Metrics
Impact investors must prioritize aligning their impact frameworks with investees to drive positive change. Our state-of-the-art platform simplifies this process by utilizing an AI-based recommendation engine that leverages IRIS+ metrics and SMART metrics for investees. In addition, this collaborative platform allows investors and investees to actively comment on and agree upon appropriate metrics, ensuring a tailored and cohesive impact measurement strategy.

Recognizing the diverse needs of impact funds, our platform offers the flexibility to customize metrics based on the size of the fund and its thematic focus. Investors can aggregate standard metrics across their portfolios or develop theme-specific and investee-specific metrics. This adaptability empowers investors to create comprehensive and versatile impact measurement strategies, optimizing the impact of their investments across various portfolios and themes.
Impact Data Collection
As your organization grows, you may find that different fund or program managers collect impact data in various systems. However, there's no need to worry. Our Impact Cloud platform is an advanced and user-friendly solution that allows you to collect data from multiple sources such as Google Spreadsheets, MS Excel, Sopact surveys, other survey platforms, or even Salesforce. Collect your data, which will show up in Impact Cloud in real-time, where you can easily aggregate common, program-specific, and company or project-specific indicators.
Impact Survey
Our business intelligence platform, Impact Cloud, offers advanced real-time connectivity and ease of surveying. You can collect data through various methods such as offline and online modes, SMS, WhatsApp, longitudinal tracking, and scheduled campaigns. Additionally, our platform enables data simulation and generates automated reports.
Impact Analytics
Impact Data Analytics collects, cleans, transforms, and aggregates data from various sources to comprehensively understand an impact investment organization's operations. This includes measuring the impact of programs, tracking project outcomes, evaluating employee performance, understanding causality between programs and outcomes, and making data-driven decisions about resource allocation. Nonprofit data analytics provides valuable insights that help organizations improve their impact on their communities, despite being time-consuming for data analysts and teams.
Our promise:
Want to join two data sources to calculate retention metrics longitudinally? No worries
Need last-minute data clean-up? Easy
Want to change a label in your dataset that you don't like? Done
Have a custom scoring methodology? Do it in minutes
Collect data in one language and want to report in another
Data visualization and analysis platform that provides its users with a wide range of chart capabilities. Some chart types can be created using hundreds of chart possibilities, such as bar charts, line charts, scatter plots, area charts, heat maps, pie charts, and more.
Users can customize these charts by selecting different types, colors, fonts, and design elements. They can also add filters, groupings, and drill-down functionality to create interactive dashboards.
Impact Dashboard
Impact Dashboard can measure progress and impact by tracking real-time metrics.
It can improve decision-making by providing comprehensive data on program performance and resource allocation.
It can increase transparency and accountability by sharing performance data with stakeholders, such as donors, board members, and staff.




Our promise:
100+ Advanced visualization and integrated on data warehouse
Provide an advanced architecture that personalizes databases and dashboards based on growing program team needs
Help you configure each team's data store and data analysis based on organizational rules
Publicly share dashboard
Learn More:
Impact Reporting
Our platform enables effective data communication within your organization, allowing you to share progress and outcomes with boards, staff, and supply chain partners to build trust.
With our easy-to-use tools, you can create visualizations and dashboards highlighting important metrics, keeping everyone informed and engaged toward your organization's goals.
Our platform provides a powerful tool for data-driven decision-making and building stakeholder trust.
Client Feedback
What do our customers say?
"The collaboration with Sopact gave us a better understanding of what our customers expect and the changes they are experiencing. Now our stakeholders are eagerly awaiting our yearly Social Impact Learning Report."
"New Sun Rising collaborates with Sopact as a thought partner. Sopact helps us seamlessly tag all of our impact data through the lens of UN SDG and help us organize, aggregate, and share impact data at an individual enterprise, portfolio, and sub-portfolio level to realize the collective impact."
"I actually did a big survey where I looked at all the different organizations really around the world that are doing impact management and shout out to SoPact cuz I did comprehensive research and when I found what SoPact was doing for me, I was like, there's nobody else.

This is it. This is the tip of the spear in impact management. It's what I was looking for, and I only found one organization doing it, and that was SoPact."
"Sopact is helping us not only aligning to UN SDG goals but also streamlining our current scorecard connecting targets to the goals."
Sopact vs. The Rest
Comparing Your Options
A data-driven approach to social impact programs is essential if you're a foundation to build the impact measurement capacity of grantees. However, implementing such an approach can be challenging, especially if you need a clear theory of change or an understanding of the social return on investment. This is precisely what Audible, an Amazon company, and Steinman Foundation found when they partnered with Sopact.
To address this challenge, you have three options. First, choose the option that best fits your corporate social impact program needs. Remember, a systematic approach that combines impact and technology expertise is essential for success.
Hire consultant First
The first option, hiring a consultant, is a common approach but comes with significant challenges. Consultants may need more expertise in aligning data collection and selecting practical data analysis tools, resulting in delayed implementation time and additional costs. Additionally, a social impact program requires a solid commitment to data ownership, and only an experienced consultant can guide you better. However, it would be best if you took full ownership with a long-term commitment from management.
Build your system
On the other hand, building your system internally requires a collaborative strategy tool like Sopact, an essential criterion for effective impact strategy implementation. Even if you use off-the-shelf tools for data collection and visualization, you'll still face significant challenges cleaning up, transforming, and integrating data collection. These tools are not designed to collect operational and output data nor to learn output and outcome together. A social impact program requires significant collaboration, metrics alignment, and different data collection techniques.
Sopact + Impact Cloud
The third option is to work with Sopact and Impact Cloud, combining 30+ years of experience working with leading corporates and the leading impact measurement and management platform. This solution can streamline your impact strategy, data collection, and dashboard in 60 days. By working with experts from day one, you can save time and money and quickly achieve your impact goals.
Therefore, it's essential to approach impact measurement systematically, with a clear understanding of your goals and the necessary tools to achieve them. Collaborating with an expert in data analytics and impact management, like Sopact, can help you align your strategy, data collection, and data visualization, leading to better impact measurement outcomes. Working with an experienced implementer will help you achieve your desired results in impact measurement.
READY TO START BUT HAVE QUESTIONS?
Join forces with Sopact's impact and data experts to craft your strategic roadmap, implement data collection, and launch your impact dashboard—all within 60 days. But that's just the beginning; our collaboration continues as we iterate, improve, and lead your programs on a transformative journey toward data-driven excellence.