Solution
Corporate Social Impact
Corporate Social Impact reflects a company's positive societal and environmental influence. Businesses can use Sopact's impact measurement software to assess and track their impact, from supporting local communities to fostering diversity and inclusion. This leads to an enhanced reputation, greater customer trust, and heightened employee engagement and satisfaction.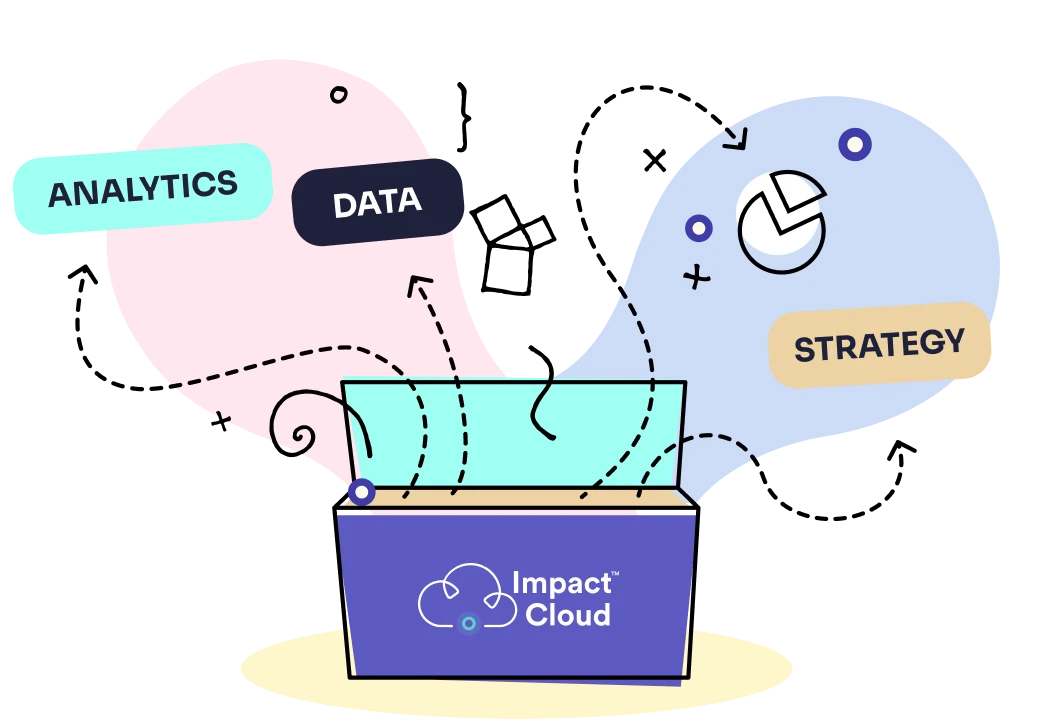 Save resources with the power of advisory and Impact Cloud
CSR Measurement Tools
At Sopact, we understand the increasing significance of Corporate Social Responsibility (CSR) within the broader scope of Environmental, Social, and Governance (ESG) factors. As concerns surrounding climate change, racial and gender inequality, and global crises grow, businesses must align their values with stakeholder expectations, encompassing workforce satisfaction, supply chain diversity, and efficient social impact programs.
Our comprehensive impact measurement software is tailored to support your organization, whether your focus is Diversity, Equity, and Inclusion (DEI), volunteerism, philanthropic contributions, or community development. Our experienced team and cutting-edge impact measurement software equip you with the expertise and tools to develop and implement social policies and initiatives. Partner with Sopact to elevate your brand reputation, fortify customer trust, and cultivate a highly engaged and satisfied workforce as well increased transparency.
Mission-Focused Impact Measurement
Measuring impact helps CSR stay on track with their mission, prioritize effectiveness, and create a streamlined approach to social impact.
Credibility through Impact Accountability
Measuring and reporting impact enhances a CSR's integrity and credibility, demonstrating a commitment to impact accountability and intentionality.
Value Creation through Impact Evidence
Impact evidence creates value for CSR, enabling them to leverage untapped value, gain a competitive advantage, and achieve more impactful results.
Sopact vs. The Rest
Comparing Your Options
A data-driven approach to social impact programs is essential if you're a corporate looking to move towards CSR 2.0 and become more intentional with your community investment. However, implementing such an approach can be challenging, especially if you need a clear theory of change or an understanding of the social return on investment. This is precisely what Audible, an Amazon company, found when they partnered with Sopact.
To address this challenge, you have three options. First, choose the option that best fits your corporate social impact program needs. Remember, a systematic approach that combines impact and technology expertise is essential for success.
Hire consultant First
The first option, hiring a consultant, is a common approach but comes with significant challenges. Consultants may need more expertise in aligning data collection and selecting practical data analysis tools, resulting in delayed implementation time and additional costs. Additionally, a social impact program requires a solid commitment to data ownership, and only an experienced consultant can guide you better. However, it would be best if you took full ownership with a long-term commitment from management.
Build your system
On the other hand, building your system internally requires a collaborative strategy tool like Sopact, an essential criterion for effective impact strategy implementation. Even if you use off-the-shelf tools for data collection and visualization, you'll still face significant challenges cleaning up, transforming, and integrating data collection. These tools are not designed to collect operational and output data nor to learn output and outcome together. A social impact program requires significant collaboration, metrics alignment, and different data collection techniques.
Sopact + Impact Cloud
The third option is to work with Sopact and Impact Cloud, combining 30+ years of experience working with leading corporates and the leading impact measurement and management platform. This solution can streamline your impact strategy, data collection, and dashboard in 60 days. By working with experts from day one, you can save time and money and quickly achieve your impact goals.
Therefore, it's essential to approach impact measurement systematically, with a clear understanding of your goals and the necessary tools to achieve them. Collaborating with an expert in data analytics and impact management, like Sopact, can help you align your strategy, data collection, and data visualization, leading to better impact measurement outcomes. Working with an experienced implementer will help you achieve your desired results in impact measurement.
Achieving Success
Streamlining Your First Impact Dashboard in 60 Days
At Sopact, we understand the importance of a successful impact implementation process. That's why we've developed a streamlined work plan to help you build your first program and impact dashboard in just 60 days. While this may be your first program or goal, our process is iterative, allowing you to build on your success and implement future programs in a similar manner. Talk to us today to learn more about how we can help you achieve your impact goals efficiently and effectively.
Phase 1 Data Strategy
Create an actionable framework, ensuring that it will meet your "learning goals."
This ensures your desired outcomes are mapped out all the way to data.
All-in-one Logic Model, Data, and Dashboard Strategy
With our AI-driven Impact Strategy, you can leverage our extensive library of hundreds of industry templates to personalize and tailor them to meet your organization's needs. Whether you're building SMART metrics for mission-driven purposes or aligning with corporate reporting guidelines, our strategy is just the beginning. The real value of our approach lies in our ability to guide you towards the best data collection strategy and dashboard plan to impress and engage funders, even before data collection begins.
Collaborate with internal, external, and Sopact impact experts to review and certify impact strategy.
Phase 2: Data Design
Design effective and actionable activity, output, and outcome data most relevant for impact measurement only.
Define an Effective Data Collection Strategy
Design activity, output and outcome data
Recommend and define effective data collection technique
Design stakeholder survey
Map source data from Sopact Survey, MS Excel, and Google Spreadsheet
Calculate and map results to metrics.
Other sources include Salesforce and CRM


Phase 3: Data Analytics
Integrate your data source with advanced visualization platform to provide deep insight, define detailed analysis techniques and communication plan
Advanced Analytics and Visualization
Coach you on creating an effective impact dashboard

Advanced data visualization techniques

Communicating results and impact to stakeholders

Strategies for sustaining data analytics for social impact
Strategy
Metrics
Data Collection
Survey
Analytics
Dashboard
Communication
CSR Strategy
With our AI-driven Impact Strategy, you can leverage our extensive library of hundreds of industry templates to personalize and tailor them to meet your organization's needs. Whether you're building SMART metrics for mission-driven purposes or aligning with CSR metrics, our strategy is just the beginning. The real value of our approach lies in our ability to guide you towards the best data collection strategy and dashboard plan to impress and engage funders, even before data collection begins.
CSR Metrics
Key Performance Indicators (KPIs) are critical for CSR to track and measure progress toward CSR goals. KPIs provide a quantitative measure of the effectiveness of an organization's efforts and help identify improvement areas. Review a few nonprofit KPIs and provide examples of social impact, operations, and fundraising.
The impact strategy app allows to AI-driven approach to creating SMART metrics based on your activities, outputs, and outcomes
CSR Monitoring and Evaluation
Corporate Social Responsibility (CSR) Monitoring and Evaluation refers to the systematic tracking and assessing the social, environmental, and economic impacts of an organization's CSR initiatives. By measuring the effectiveness of CSR programs, organizations can identify areas for improvement, enhance stakeholder engagement, and demonstrate their commitment to sustainable and responsible practices.
As an expanding organization, you may encounter various fund or program managers, each utilizing different systems to gather impact data. Fortunately, our Impact Cloud platform provides a seamless and intuitive solution to this challenge. Equipped with advanced features, Impact Cloud enables you to consolidate data from various sources, including Google Spreadsheets, MS Excel, Sopact surveys, other survey platforms, and even Salesforce. With real-time data integration, Impact Cloud serves as a central hub for your collected data, facilitating the aggregation of shared, program-specific, and organization or project-specific indicators. Take advantage of Impact Cloud to monitor and evaluate the impact of your CSR initiatives effectively.
CSR Survey
Our business intelligence platform, Impact Cloud, offers advanced real-time connectivity and ease of surveying. You can collect data through various methods such as offline and online modes, SMS, WhatsApp, longitudinal tracking, and scheduled campaigns. Additionally, our platform enables data simulation and generates automated reports.
CSR Analytics
CSR Data Analytics collects, cleans, transforms, and aggregates data from various sources to comprehensively understand a CSR organization's operations. This includes measuring the impact of programs, tracking project outcomes, evaluating employee performance, understanding causality between programs and outcomes, and making data-driven decisions about resource allocation. CSR data analytics provides valuable insights that help organizations improve their impact on their communities, despite being time-consuming for data analysts and teams.
Our promise:
Want to join two data sources to calculate retention metrics longitudinally? No worries
Need last-minute data clean-up? Easy
Want to change a label in your dataset that you don't like? Done
Have a custom scoring methodology? Do it in minutes
Collect data in one language and want to report in another
Data visualization and analysis platform that provides its users with a wide range of chart capabilities. Some chart types can be created using hundreds of chart possibilities, such as bar charts, line charts, scatter plots, area charts, heat maps, pie charts, and more.
Users can customize these charts by selecting different types, colors, fonts, and design elements. They can also add filters, groupings, and drill-down functionality to create interactive dashboards.
CSR KPI Dashboard
A CSR KPI Dashboard can measure progress and impact by tracking real-time metrics.
It can improve decision-making by providing comprehensive data on program performance and resource allocation.
It can increase transparency and accountability by sharing performance data with stakeholders, such as donors, board members, and staff.




Our promise:
100+ Advanced visualization and integrated on data warehouse
Provide an advanced architecture that personalizes databases and dashboards based on growing program team needs
Help you configure each team's data store and data analysis based on organizational rules
Publicly share dashboard
Learn More:
CSR Reporting
Our platform enables effective data communication within your organization, allowing you to share progress and outcomes with boards, staff, and supply chain partners to build trust.
With our easy-to-use tools, you can create visualizations and dashboards highlighting important metrics, keeping everyone informed and engaged toward your organization's goals.
Our platform provides a powerful tool for data-driven decision-making and building stakeholder trust.
READY TO START?
Sign up for the impact strategy app, get a headstart from 100s of examples and select your preferred payment option from the top right profile and billing section. If you have questions, click "Talk to US" on the top right. We're here to help you make a difference.
Case Study
Audible's innovative approach to Equity, Racial Justice, and Economic Empowerment
Audible, an Amazon subsidiary company uses an innovative approach to expand its community initiatives to advance equity, racial justice, and economic empowerment that benefits both employees and the community.
Download
CSR Impact Report
Effectively demonstrating the impact of Corporate Social Responsibility (CSR) initiatives through data-driven reports can help businesses build a strong reputation and make well-informed decisions to maximize their social contributions. Sopact offers a winning formula for creating compelling CSR impact reports, guiding organizations through the process of establishing an impact strategy, gathering data, and communicating evidence effectively. By adhering to best practices such as aligning the CSR strategy with corporate objectives and crafting a persuasive narrative using both qualitative and quantitative data, businesses can showcase their positive impact and foster stakeholder trust. Sopact's state-of-the-art technology empowers corporations to make informed decisions and drive meaningful change in society.
Client Feedback
What do our customers say?
"I actually did a big survey where I looked at all the different organizations really around the world that are doing impact management and shout out to SoPact cuz I did comprehensive research and when I found what SoPact was doing for me, I was like, there's nobody else.

This is it. This is the tip of the spear in impact management. It's what I was looking for, and I only found one organization doing it, and that was SoPact."
"Sopact is helping us not only aligning to UN SDG goals but also streamlining our current scorecard connecting targets to the goals."
"The collaboration with Sopact gave us a better understanding of what our customers expect and the changes they are experiencing. Now our stakeholders are eagerly awaiting our yearly Social Impact Learning Report."
"New Sun Rising collaborates with Sopact as a thought partner. Sopact helps us seamlessly tag all of our impact data through the lens of UN SDG and help us organize, aggregate, and share impact data at an individual enterprise, portfolio, and sub-portfolio level to realize the collective impact."
READY TO START?
Join forces with Sopact's impact and data experts to craft your strategic roadmap, implement data collection, and launch your impact dashboard—all within 60 days. But that's just the beginning; our collaboration continues as we iterate, improve, and lead your programs on a transformative journey toward data-driven excellence.